Hello,
Just a very quick post as I race out the door to get a mountain of jobs done. I have ordered some oilcloth from the UK and it will soon be arriving..........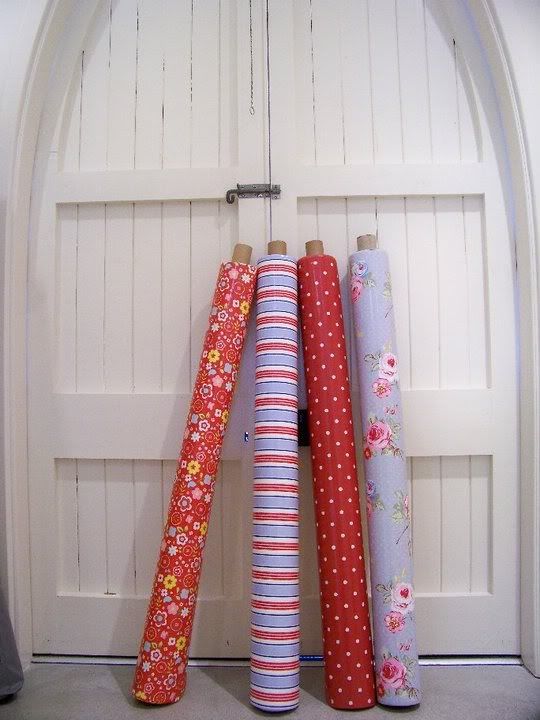 The colours available in the above picture as well as taupe dotty. It is $45/m and is 137cm wide. Just gorgeous and very popular. I have added it to the online shop
here
. If you would like to pre-order some please
email me
and let me know. It should be here within the next 2 weeks.
Also new and here now is Divine Twine in 5 yummy colours......aqua, lemon, green apple, cherry and cotton candy. This is perfect for craftting, scrapbooking, gift wrapping and so much more......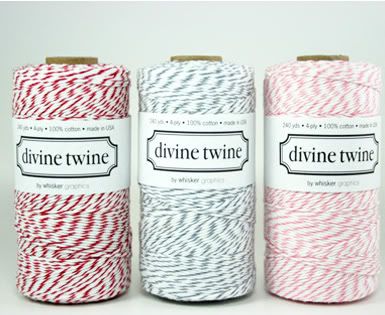 It will be up for sale in the shop very soon as a full spool of 219m for $30 or smaller reels of 10m for $6. I just need to get a few more photos taken.
On a different note. Work on the showroom is going well. Painting almost finished. Next is the wood flooring to go down. I am really hoping to be finished by the end of this week. Famous last words!!!!!
Wallpaper is up in the bathroom at home. Looks devine!!! Photos soon I promise.
Cheers
Kate