Hi Everyone,
Yesterday was a bit of a sh*&%y day. I won't bore you with all the details. Because I will rant and rave for two long!! Needless to say that it involved our little blue diahatsu sirion named Edwina. But it is all sorted today and she now has a warrant and a registration. YIPPEE!!!!!!!!!

So moving onto happier things. My daughter Olivia (age 9 and gorgeous, here she is above.......) has picked up the craft mantle. Armed with a box of buttons and some wire..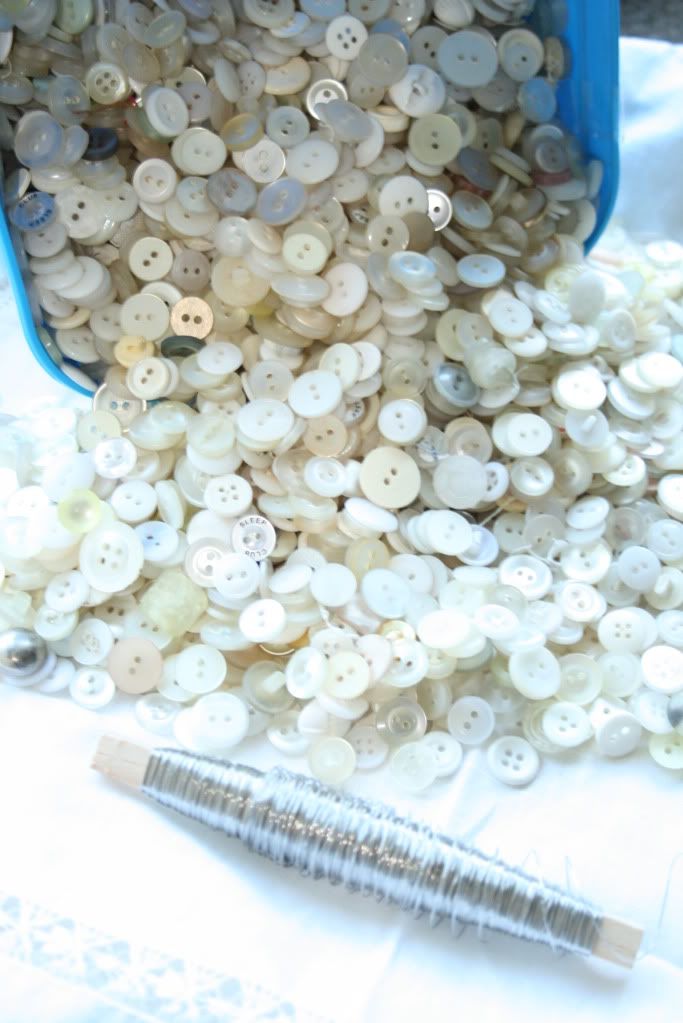 She has created this beautiful heart........
A bit of finessing and some ribbon to hang and they will be all set to sell on my stall at the Culverden Fete. Here is another that she is working on....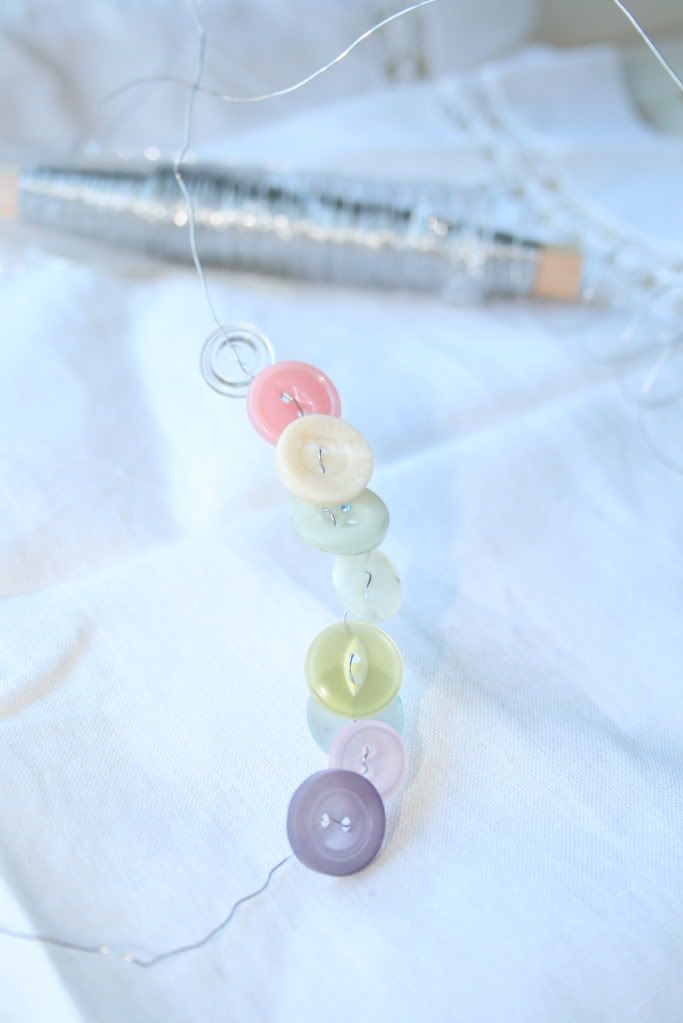 I am very proud of her.
I myself am working on a stack of make up purses which I ma hoping to have finished by the end of the week. I have 72 of them cut out and last night finished cutting out the plastic coating. Now I'm off to cut out the waterproof liner.
Have a happy happy day
Cheers
Kate